Maine Township Attends 2023 Township Officials of Illinois Conference
This year's conference titled, "Township Government Get on Board" brought township officials together from across the state to discuss township government.
The Maine Township Board of Trustees, including Supervisor Dimond and Highway Commissioner Beauvais, recently attended the 2023 Annual Education Conference in Springfield, IL sponsored by the Township Officials of Illinois.
The Township Officials of Illinois is comprised of 11,000 officials serving 1,426 townships throughout Illinois. The mission of TOI is to improve township services and streamline government by offering support and continuing education to the officials who govern local township government.
Maine Township is a proud member of TOI and continues to engage the organization for advice and counsel on township matters. "TOI has been a tremendous guide and resource for the board in navigating township government, Trustee Jones said. "We are happy to continue fostering great relationships with Toi and members from across the state in various townships," Jones further stated.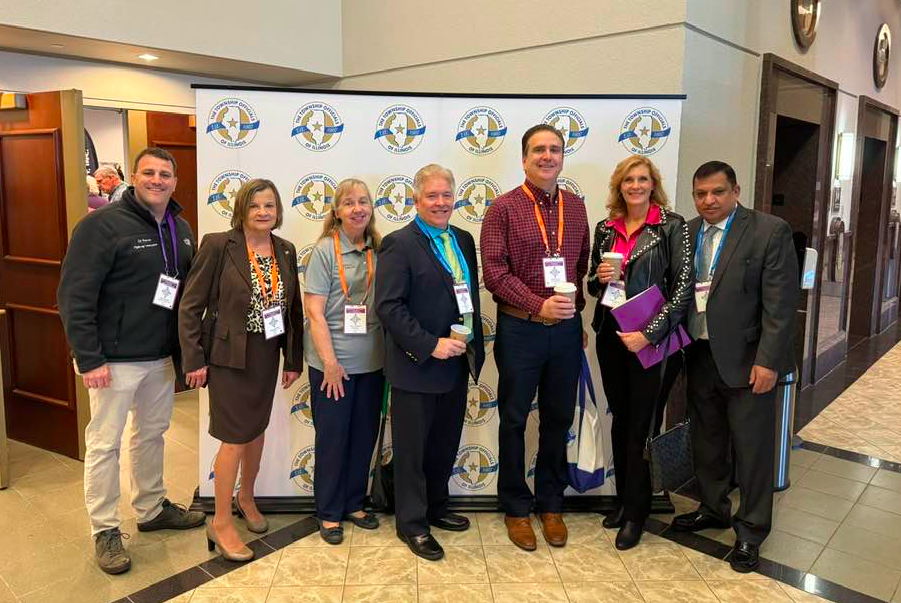 Pictured from Left-Right Hwy. Commissioner Ed Beauvais, Assessor Susan Moylan-Krey, Supervisor Karen Dimond, Clerk Pete Gialamas, Trustee Kim Jones & Trustee Asif Malik